We are happy to post to BFPO Addresses.
All BFPO deliveries will be delivered into Northolt via Royal Mail or Parcelforce where they will then be routed to the correct locations.
Please be aware that once your parcel is handed over to BFPO we cannot track the parcel and will have no control over its delivery.
BFPO addresses must be entered into the fields in our online order form in a specific format, as shown below, ensuring that the BFPO number is entered into the postcode field:
Full name: Service Number, Rank, Name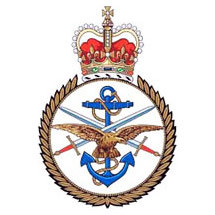 Address line 1: Company
Address line 2: leave field blank
Town/City: Regiment
County: leave field blank
Postcode: BFPO ### (eg: BFPO 123)
Country: United Kingdom
Phone number: enter a contact number, either your own or the recipient's.